ТимберВуд, ООО,

RU
Пусан, KR
We produce lumber according to your size. Lumber export. The board is cut, planed, calibrated, lining, the wall panel, a floor board. pallet board Only the Russian northern forest.
170
$
/м.куб. FOB
150
-
165
$
/м.куб. оптом
RawExgroup, ООО,

UA
Пусан, KR
Our company successfully works in the market of production of lumber and woodworking. The main activities of the company is the production, wholesale of lumber from wood: timber, edged board, board
В радиусе 330 км от Пусана
The board from an ash-tree according to the main characteristics is similar to oak. It has high impact toughness and is harder to split. We offer an ashwood board in various treatments, of any size
Жека, ЧУП,

BY

,

325 км
Сеул, KR
We are a woodworking company and would like to offer you sawn timber, which is produced in the Republic of Belarus. At the moment we can only supply our wood with natural moisture. Pallet, wood,
Черевко А.О., ФЛП,

UA

,

325 км
Сеул, KR
Good day! Our company is a direct manufacturer of lumber. We are located in Ukraine, Vinnitsa region We cut the pallet blank, timber, boards. Conifers. We cut on the disk equipment. Timber of
Oak wood is an excellent building and ornamental material. Such a board is an indispensable element of the construction of building frames, as well as during the finishing works. Oak board has a high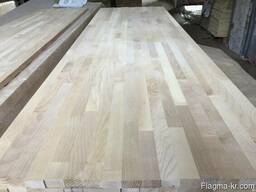 The edge glue panel is a high-quality eco-friendly product made of wood, which is used for making furniture, stairs, interior items, flooring, for the styling of premises, and much more. The edge
Вековой Лес, ООО,

RU

,

325 км
Сеул, KR
The proposed slabs of bog oak. Length, width and height are different. Dozens of textures and colors. In case you are interested – we send photos of the available slabs with parameters. Shipping by
ЛамберРус, ООО,

RU

,

325 км
Сеул, KR
We are a Russian manufacturer of sawn timber (lumber), and are looking for partners for long-term cooperation. We produce timber from Pine, Spruce, Fir, Larch, Oak, Birch. We can produce sawn timber
Гебо, ООО,

RU

,

325 км
Сеул, KR
Nowelle® mod.4.10.  is a low-hardness vibrodamping elastomer. It is a polymer composite material designed for insulating vibration in equipment (e. g., industrial). Maximum leveling effect is
Новые объявления
Сharcoal, pini coal, Сеул.
Производим и продаём мороженое РФ, СНГ, экспорт, Сеул.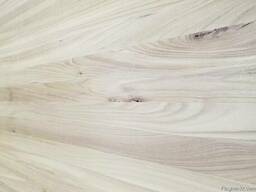 Мебельный щит из дуба и вяза, Сеул.
от 800 € /м.куб. оптом
Saving energy consumption by 50% or more - it's real, Сеул.
Мука древесная, древесная пыль, Сеул.
135 € /т 130 - 135 € /т оптом
×
×
×